About your Registered Calmbirth Educator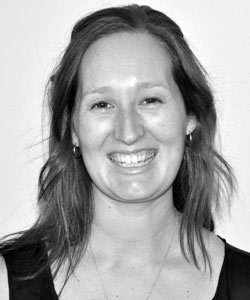 My name is Kate Corbett I am a midwife, Calmbirth® Educator and mother of 3 beautiful young children. I have always had a special interest in working with families since I began my nursing career in 2004 at the Royal Children's Hospital in Melbourne. I undertook my Graduate Diploma in Midwifery in 2007 out of a desire to focus more on the promotion of health and wellbeing. As a midwife I have worked with women and their partners providing care in pregnancy, during labour and birth and postnatally including at home. During my midwifery career I became interested in the Calmbirth® teachings as I observed how calmly, confidently and fearlessly couples approached their baby's birth when they had prepared with Calmbirth®. My motivation to become a Calmbirth® Educator grew stronger after the extremely positive and joyful birth of my son, which I prepared for with Calmbirth®.
Why would a midwife need to attend a childbirth preparation course?
From the beginning of the pregnancy with our first baby, my husband and I were clear of what we wanted; to bring our baby into the world calmly and confidently together. Despite being a midwife I knew there was more than just knowledge needed to birth our baby with such an intention. We attended a Calmbirth® course at around 28 weeks of pregnancy and discovered the knowledge and skills we were looking for to guide our ongoing birth preparations. For the remainder of the pregnancy we regularly practiced the skills taught in the Calmbirth® course; listening to the Calmbirth® guided relaxation CDs, practicing the breathing techniques, light touch massage and talking of our dreams and the labour toolkit we would carry with us for our baby's birth. We both felt empowered, equipped with the knowledge and skills to assist us in whatever birth journey unfolded. The birth of our beautiful little boy was an immensely positive and joyous experience for us both. Whilst the labour did not begin as I had initially hoped- being induced at 40 weeks of pregnancy, the way I experienced it was all that I had dreamed of; calmly, focused, together with my husband.
It is my joy and privilege to share with pregnant couples this very special and important time of preparation for birth and parenthood.