About your Registered Calmbirth Educator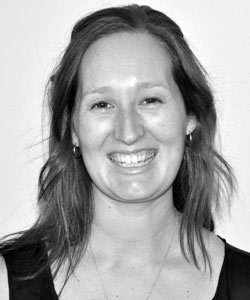 Kate Corbett has had a passion for working with families for the past 14 years. Kate began her career as a paediatric nurse before becoming a registered midwife in 2007. As a midwife Kate has worked in partnership with women and their partners across the pregnancy, labour, birth and postnatal periods. Kate observed that the way in which couples approached labour had a significant impact upon their labour and birth experience.
Becoming a Calmbirth® facilitator
Early on in her midwifery career Kate witnessed the great benefits couples experienced when preparing for their baby's  birth with the Calmbirth® childbirth program. She noted how much calmer and confident couples were when they had knowledge and understanding of the birth process along with practical skills. In 2014 Kate became a registered Calmbirth® educator.
In the Calmbirth® classes couples learn about how a woman's body works during labour and birth, breaking down misconceptions about the birth process that can evoke fear and mistrust. There is also an emphasis on understanding the power of the mind-body connection as the emotional state of a mother can directly affect the way her muscles and hormones work during labour. The course is very intensively focused on couples developing a toolkit of practical skills to use throughout the birth. These skills include relaxation, breathing and meditation which can enhance a woman's ability to work with her body during labour rather than resist it.
Kate provides small group Calmbirth® classes in East Gosford, New South Wales. Kate also conducts classes at the Sydney Adventist Hospital (SAN) in Wahroonga. Kate's classes combine her midwifery and Calmbirth knowledge along with insights from her own personal Calmbirth birthing experiences.
Kate looks forward to supporting you during this important time of preparation. To view the class schedule click here