About your Calmbirth® and Baby Massage practitioner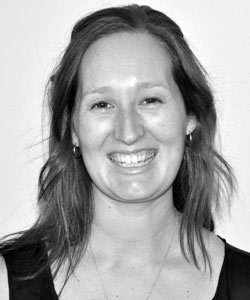 Hello, congratulations on your journey to parenthood! My name is Kate I am a registered midwife, Calmbirth® educator, baby massage facilitator and mother of three. For the past 16 years I have worked with families, initially as a paediatric nurse then as a midwife, Calmbirth educator and baby massage facilitator.
One of the biggest things my experience has taught me is that every parent or parent-to- be will have their own beliefs, fears, dreams, and intentions for birth and parenthood. What one person's best birth looks like may be vastly different to another's. Similarly, how you approach parenting will be different too.
My courses recognise this, they are not a prescription for a particular kind of birth or to parent in a one size fits all way. Rather, they are an opportunity to deepen your understanding and discover those things that you don't even know that you don't know. But above all you will develop skills to navigate your unique parenting journey with understanding so that you can develop strong, healthy, loving foundations for your family.
Kate is also the director at Blossom Birth Resources where she provides everything needed to educate and support families in the community, clinic, birth centre or hospital.
It would be a privilege to support you during this time.

Thankyou for everything you taught us at our calmbirth course I ended up having my dream birth of no intervention, no drugs and a water birth it was the best most exhilarating experiences of my life I honestly believe this was achieved through practising all the techniques you taught us. Thanks again.
Anna & Liam January 2020
"My partner and I liked that it was factual and practical. We liked that there were different techniques offered and we were able to choose what was best for us. Kate was very friendly and knowledgeable. The techniques we learnt have also been very useful post labour."
Amazing course!! I recommend it to anyone. Sublime life skills, not just about baby birth. Kate is incredible, she knows what she is doing. We had a natural birth and this course got us through.
Joel & Maryanne September 2019