Calmbirth® Courses on the Central Coast
Practical skills and knowledge for a calm, confident and empowered birth.
Calmbirth®
Calmbirth® is a comprehensive pre natal course that will provide you with factual information about birth and practical skills for you and your support person to use during labour. There is a lot of misinformation about childbirth; this can create anxiety which can impact on your experience. After attending the Calmbirth® course, many people are surprised how fast worries can fade when they understand more about the birth process and have skills to work with their body.
Your mind controls your body
Birth is not purely a physical process. The mind and body are interconnected. The way you feel affects your physical body and ultimately, the birth process. For example, fear causes stress hormones to be released which increase tension in the uterine muscles. This can affect the intensity of sensations experienced during labour. In contrast, feelings of confidence and calmness promote the flow of hormones that enable the muscles to work in harmony. In your Calmbirth® course, you will develop evidence-based skills to promote relaxation.
Throughout the Calmbirth® course, there is also an emphasis on how your partner or support person can assist you. This support is vital, and there are many ways they can help, including guidance with relaxation, breathing, positioning, advocating for birth preferences, massage, and acupressure.
Preparing for all possibilities
While most women can birth their babies naturally, given appropriate support, there are times when medical intervention may be required. A birth requiring intervention does not need to be the end of your positive birth. Calmbirth® will assist you in developing skills in informed decision making and communicating with your care providers. Strategies to work with your body in these instances are also identified. In fact, in these moments, the ability to maintain relaxation can become even more important for you and your baby.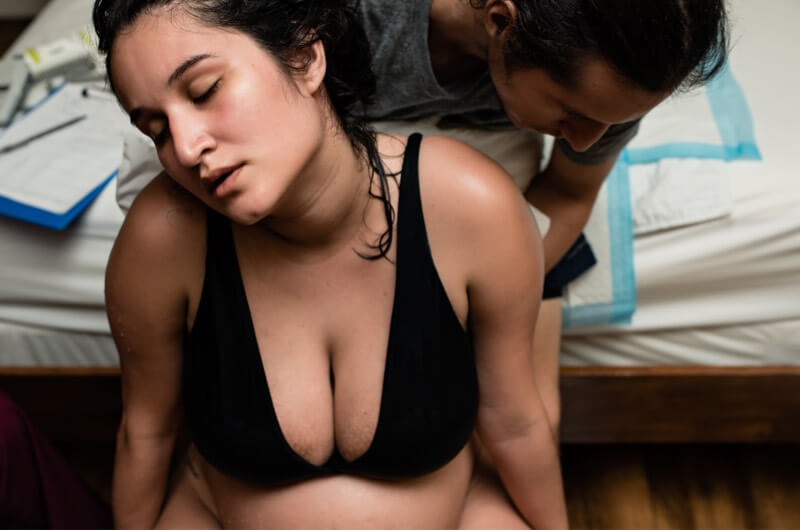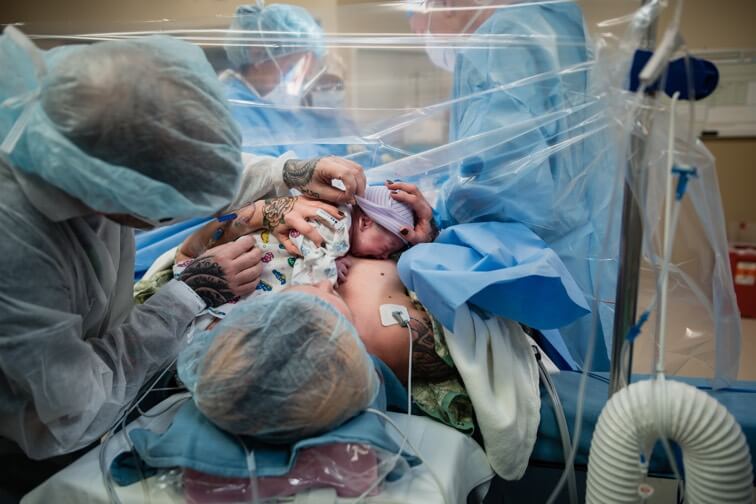 Calmbirth® Childbirth Class Overview
The Calmbirth course involves information and practical skills.
Discover how the birth process is affected by stress and relaxation.
Feel physically and mentally prepared for birth by developing factual knowledge as well as practical
techniques to release fear and anxiety.
Learn about the stages of labour and develop effective strategies to work with the process.
Assemble a toolkit of practical skills to use during pregnancy, labour and beyond including; relaxation, visualisation, breathing techniques, massage, and acupressure.
Feel physically and emotionally supported by your partner during the birth as they use techniques to assist you to stay calm and focused as well as relieve tension or discomfort.
Develop knowledge of what is involved in medical interventions such as
induction of labour, caesarean and epidurals. Discover skills to positively work with these experiences.
Learn about the first hour after birth including the first breastfeed and ways to support this time of transition for you and your baby.
Understand the benefits of gentle and responsive parenting practices to support your baby's long term emotional development.
Central Coast Calmbirth Class Schedule
Upcoming Calmbirth® workshops on the Central Coast
@

10 Clare-Mace Cr, Berkeley Vale NSW
Calmbirth Courses
July 30th & 31st 9.00 am – 5.00 pm
August 13th & 14th 9.00 am – 5.00 pm
September 17th & 18th 9.00 – 5.00 pm
If you would like a private Calmbirth course please contact me to discuss possible dates.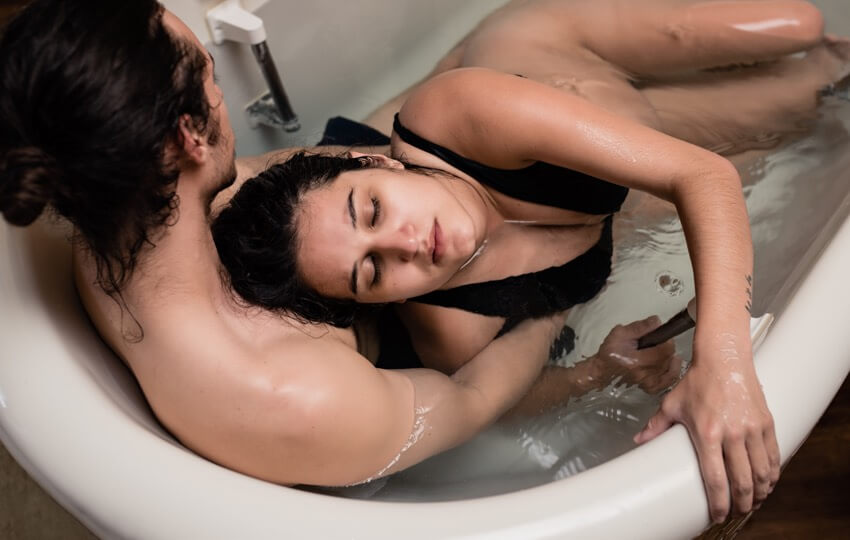 Book your Calmbirth Course on the Central Coast
Our mission is to ensure you feel supported so that you can experience this time with joy and confidence.
When you book a Calmbirth® course with The Wonders Within you will also receive:
Ongoing 1:1 phone or Zoom calls to further support you if you need.
Access to our private Facebook group to connect with other families and access helpful birth and parenting information.
We offer:
Group Calmbirth® courses $550.
Private Calmbirth® sessions $ 750.
Flexible payment options are available for families experiencing financial hardship. Please email Kate with your request.
Courses often book out, please book early to avoid disappointment.
Your Calmbirth® Questions
I am really nervous about my baby's birth. How can the Calmbirth® course help?
Many parents-to-be arrive at the course with some level of uncertainty or fear about their baby's birth. As the course unfolds, it is amazing to watch as fear is replaced with confidence and understanding.
You will develop a tool kit of skills to reduce stress and fear during pregnancy and childbirth. The relaxation exercises will also assist you to prepare for birth on a deep emotional level. Find out more about how the Calmbirth program has helped thousands of couples to feel confident and informed about birth here.
Is there any research that has studied the benefits of Calmbirth® during childbirth?
The Calmbirth® program has been the subject of several research studies in recent years. In a private survey of Calmbirth®, 3800, women were surveyed 6-8 weeks after their baby's birth between January 2008 and June 2013. Women were questioned about their feelings towards birth, the details of their birth, pain relief used and partner support.
The findings showed that couples had a high rate of satisfaction with the Calmbirth® course. 88% of couples rated the course 8 or more out of 10. There was a dramatic change in couples' confidence levels following the course with 82% of women feeling confident to very confident about birth. In comparison, 50% of women felt anxious, frightened or very frightened before the course. Partners feelings towards birth also improved with 80% of partners feeling confident to very confident.
The types of birth were also explored. 76% of women birthed their babies vaginally, 13% required an emergency caesarean and 4% had a planned caesarean. Women were less likely to need pain relief than women who had not attended Calmbirth®. 46% of women used no pain relief, and 30% used gas only.
The findings revealed couples had a high level of satisfaction with the Calmbirth® program and approached their baby's birth with feelings of confidence. There was a higher rate of vaginal birth, and a lower caesarean rate than mothers in the NSW Mothers and Babies report 2010. Also, the need for pain relief was lower in the Calmbirth® study compared to the women in the NSW Mothers, and Babies report 2010.
Similar findings have been identified in studies at The Royal Hospital for Women in Randwick and in a research project by the National Institute of Complementary Medicine. For more information, please see the Calmbirth website.
When is the best time to attend?
The ideal time your Calmbirth course is between 22 to 34 weeks of pregnancy. With the COVID situation I highly recommend attending the earlier side of this window to ensure that if you were unwell you could reschedule to a later course rather than missing out. This also allows plenty of time to review the knowledge and practice the skills taught in your course. However, if there are reasons that prevent you from attending a course in this recommended window, it can still be highly beneficial to attend earlier or later. If you wish to discuss your circumstances with Kate, please contact her
here
.
Is there any research to support the Calmbirth® teachings?
The Calmbirth® program incorporates research from a variety of disciplines including obstetrics, midwifery, neuroscience and medicine. The program draws on the pioneering work of English obstetrician Grantley Dick-Read. Dr Read recognised a woman's mindset approaching childbirth could have a powerful effect on how her body functioned during labour. He observed that the women who approached birth calmly and confidently understood the process and were able to relax their bodies. Current research now identifies how profound the mind-body connection is on the uterine muscles and hormones during childbirth.
Does Calmbirth® take the place of other birth classes?
The Calmbirth® program is an intensive course that will provide you with information and practical skills to mentally, practically and emotionally prepare for childbirth. There is some overlap with traditional birth classes such as exploring the stages of labour; however, the focus in Calmbirth® is on developing
your
skills to work with birth, including if medical assistance is required. These skills include relaxation, breathing techniques, massage and acupressure. There is also an emphasis on helping your partner or support person understand ho they can support you in labour.
If you would like information about caring for your baby in the early weeks and months, The Wonders Within also offers breastfeeding and preparation for parenthood courses. For more information, click here.
Is Calmbirth® only for couples planning a natural birth?
Calmbirth® is a program that will assist you to feel psychologically, emotionally and physically for birth. It is not a prescription for a particular kind of birth. The skills you learn in your Calmbirth® course will be of great benefit regardless of whether you wish for a natural birth or require medical assistance, including a caesarean.
There are times when medical intervention is required. This is not a failure, and it does not need to be the end of your positive birth experience. In the Calmbirth® program, you will develop knowledge and skills to feel confident communicating with your care providers. You will also learn practical skills such as breathing, relaxation, massage and acupressure techniques that are beneficial even if medical intervention is necessary.
Can I claim a rebate for my Calmbirth class through my private health insurance?
Yes! Health insurance rebates are available with the following insurers depending on your level of cover; NIB, Australian Unity, GMHBA and GU Health.
When are we moving back to face to face classes?
We are moving back to face to face classes in July 2020. We have implemented precautions such as reduced class sizes, cleaning of services such as chairs, door handles, tables. Hand sanitiser and hand wash are available. We will not be supplying food during this time. In the days before each class, attendees will be screened to minimise the risk of transmitting COVID-19.
We are closely following health recommendations regarding the safest method of delivering our classes. If the COVID-19 situation escalates, we may need to return to Zoom classes. You will be contacted via email if this occurs.